Carus – Excellence in Choral Music

Carus-Verlag was founded by Günther and Waltraud Graulich in Stuttgart in 1972. Since its inception Carus represents high-quality choral repertoire. The editions by Carus offer choirs worldwide a carefully edited, authoritative foundation for rehearsals and successful concerts. Since Carus was founded it has always been a particular interest of ours to make the music publishing program alive and audible, and to release first-class recordings of works on an own label. With carus music, the choir app, this idea has been developed further for mobile devices.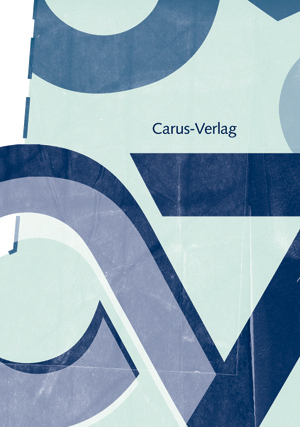 With more than 30.000 choral works available Carus has developed to become one of the leading music publishers of vocal music worldwide. Today the company houses around 50 colleagues in the editorial offices, production, CD label, marketing, sales and distribution. Nevertheless Carus still remains a family enterprise. Dr. Johannes Graulich is the current head of Carus, the company which his parents founded. Since 2018 he manages the music publisher's business affairs jointly with Ester Petri.
Read more about Carus in our brochure.




Carus focuses
---
Sacred choral music is at the heart of our publishing activities. The complete sacred vocal works of Johann Sebastian Bach, complete Latin masses of Joseph Haydn and Franz Schubert, complete sacred music for chorus and orchestra by Felix Mendelssohn Bartholdy, and all the masses and vesper settings by Wolfgang Amadeus Mozart are available as part of the Stuttgart Editions in modern Urtext editions – with performance material of course. The Rheinberger Complete Edition was successfully concluded in 2009, and Carus is currently publishing the Stuttgart Schütz Edition, the Max Reger Werkausgabe and the musical works of Puccini as part of the Edizione Nazionale delle Opere di Giacomo Puccini. Other highlights of our publishing program are works by the Bach family, George Frideric Handel, Gottfried August Homilius, Georg Philipp Telemann, and Antonio Vivaldi.
But the range of the Carus catalog is much broader than this. Music for children has become increasingly important to us through the production of major projects such as chorissimo!, a choral collection series for schools, and the LIEDERPROJEKT, a charitable project to promote and encourage singing with children, developed by Carus and SWR2. With "Basiswissen Kirchenmusik", a series of course books devised for use in both Catholic and Protestant churches, Carus publishes a standard work for church music training. Carus offers a complete range of publications for church musicians to complement both the Gotteslob (the new Catholic hymnbook introduced in 2013) and the Evangelisches Gesangbuch (for the Protestant church). In instrumental music, repertoire for organ is a major strand of our publishing enterprise. The Carus book program includes, for example, catalogs of works, musicological and pedagogical specialist literature as well as guidebooks on a variety of musical topics.

Carus – Urtext
---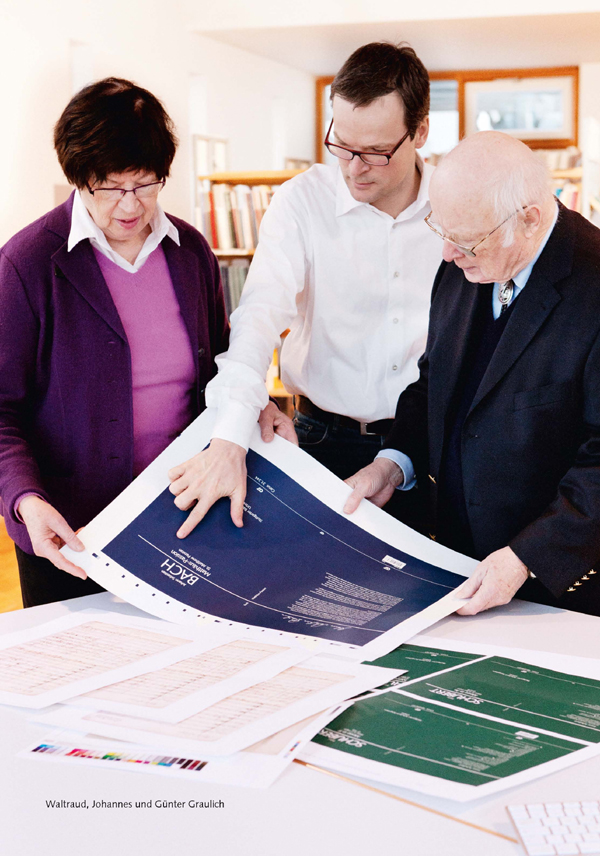 Our Urtext editions aim to provide a reliable music text, cleansed of the additions of later centuries. They are developed according to current musicological standards, taking into account all of the known sources, with the objective of most closely realizing the composer's intention. Every decision made by the editor – from the choice of the definitive source to the individual readings – is documented and discussed in the critical report, and emendations in the musical text – for example, in parallel passages – are marked accordingly. The foreword offers performers important information concerning the work and its genesis as well as suggestions for performance.
Carus Sheet Music offers excellent readability due to clear layout and precise printing. We use high quality paper which does not crease. Turning pages does not cause any unwanted noise during concerts. The faint yellow color contributes to the pleasant ease of readability. A sturdy and practical binding guarantees a long life for the music.

Kundenwunsch hat für uns höchste Priorität: Durch unsere Hausdruckerei können wir auch Sonderdrucke beispielsweise aus Chorbüchern schnell und günstig anbieten. So sind bei Carus auch weniger gängige Titel immer lieferbar.

Together with our critically edited scores, we offer affordable performance material:
Vocal scores with playable, substantial and pianistic settings on the basis of the Urtext
Choral scores to reduce the cost of performing large choral works
Orchestral parts with convenient page turn and practical cues
Study scores are available for many of our editions – the supply is being steadily increased.


Carus Label
---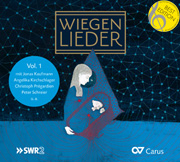 Since the founding of the publishing house, it has been a special concern to keep our music program vibrant, to let it be heard and to issue recordings on our own label. The Carus label has, in the meantime, firmly established itself in the international music business and stands worldwide for the highest standards and quality in the field of vocal music This success is founded on the close co-operation with the best choirs, ensembles and choral conductors from all over the world New ideas for recording repertoire are often developed together with projects for Carus editions in conjunction with the concert plans of our artists. Attractive and distinctive CD design as well as interesting and comprehensive booklets round out the productions and lend the Carus label its well-known image.The label cooperates frequently with different ARD broadcasters, in particular the SWR.
Trade fairs and conventions
---
The direct communication choral conductors worldwide is very important to us. Carus is regulary represented at major trade fairs, festivals and conventions in Germany and around the world. We are always happy to meet you at these events!