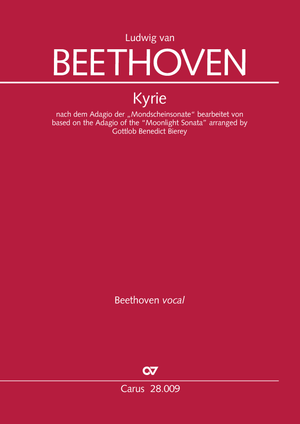 Ludwig van Beethoven
Kyrie based on the Adagio of the so-called "Moonlight Sonata"
op. 27,2 (1. Satz)
A sacrilege or a stroke of genius? The composer and music director Gottlob Benedict Bierey (1772–1840) orchestrated the first movement of the famous "Moonlight Sonata"' by Beethoven (transposed to C minor) and added a four-part choral movement to it, which he underlaid with the text of the Kyrie from the Latin mass. The result is as astounding as it is harmonious!

Versions for choir and organ, and choir and piano (both like the original version in C sharp minor) are also available (Carus 28.009/45 and in 28.009/03).