Newsletter July 2017
Dear readers!

For the first time Bach's Cantata BWV 69a Lobe den Herrn, meine Seele (Praise the Lord, praise him and bless him) of 1723, which remains largely unknown to the present day, is now available in a practical performing edition. The new edition is one of the last cantatas to be published at the conclusion of the Bach vocal project, the complete edition of all Bach's sacred vocal music, in 2017! Pre-order the Complete Edition now at the introductory price of 629 Euros instead of 769 Euros (publication in November).

We are also pleased to present a new publication in our series "Great choral works in small scorings" to you. These are a valuable addition to the repertoire for smaller choirs which cannot perform works with a full-sized orchestra because of their size, as well as for choirs with more limited budgets.

We wish you a lovely relaxing summer, and much enjoyment with our new publications!


With best wishes, Carus-Verlag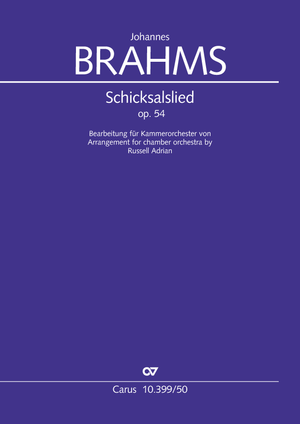 GREAT CHORAL WORKS IN SMALLER SCORINGS
Brahms: Schicksalslied op. 54
The repertoire of major choral works for smaller scorings in our catalog is being constantly expanded. With the publication of the arrangement of Brahms's Schicksalslied op. 54 for chamber orchestra, smaller choirs now have the opportunity of performing this work too.The scoring (for flute, oboe, clarinet, horn, timpani, and strings) is identical with the chamber orchestra version of the German Requiem, so that the two works can easily be combined in a concert program.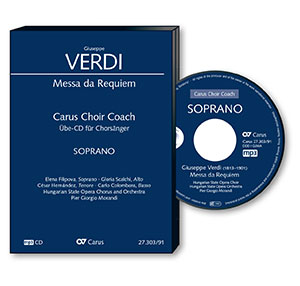 CARUS CHOIR COACH
Verdi: Messa da Requiem
Verdi's Requiem is one of the major works in this genre in the 19th century. It demands just about everything of the choral singer: rapidly-changing harmonies, also in distant keys, and some tremendously fast tempi...
The Carus Choir Coach offers choir singers the unique opportunity to study and learn their own, individual choral parts within the context of the sound of of the entire choir and orchestra. For every vocal range four separate CDs containing each choir part are available.


carusplus:
The innovative practice aids from Carus, available as CD ( Carus Choir Coach ) or app ( carus music ), offer ideal support and help choral singers to quickly learn new repertoire. As well as versions for the Carus Choir Coach and carus music, the choir app, Verdi's Requiem is of course also available from us in a full score and with the complete performance material.

You can find all the Verdi works published by Carus, such as the sacred music cycle Quattro pezzi sacri >> here.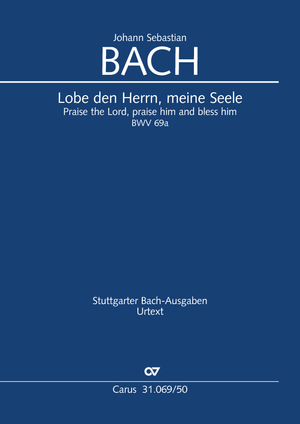 BACH VOCAL
New cantata
Bach's Cantata Praise the Lord, praise him and bless him BWV 69a of 1723, which has remained largely unknown to the present day, is now available for the first time in a practical edition with this Carus publication.

With the Bach vocal project, we are publishing Johann Sebastian Bach's complete sacred vocal music in a high-quality complete edition (Date of puclication: November 2017).

Introductory price (valid through 30.6.2018):
629 Euro
Final price (valid from 1.7.2018):
769 Euro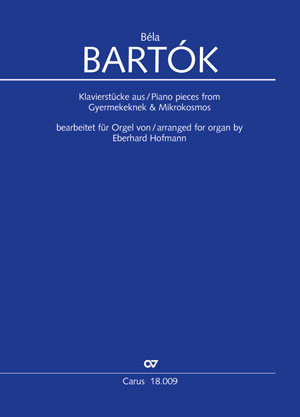 INSTRUMENTAL MUSIC
Bartók: Arrangements for organ
Béla Bartók himself did not write any works for organ. The present volume contains selected pieces out of the collections Gyermekeknek and Mikrokosmos in appropriate arrangements. Thus, some interesting new discoveries for organists are now available for performance in both church services and concerts!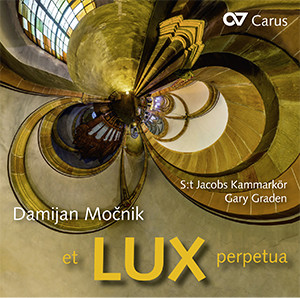 NEW CDS
Mo?nik: et LUX perpetua
Damijan Mo?nik is among the most performed contemporary Slovenian composers abroad. Now the S:t Jacobs Kammarkör Stockholm, under the direction of Gary Graden and in collaboration with the composer himself, presents a CD with five of Mo?nik's sacred choral works.

Further new CD releases this month include Touched by the strings. Choral works with solo violin, performed by the Orpheus Vokalensemble under the direction of Michael Alber and violinist Ida Bieler, and Kinderlieder für alle!, now available separately as a CD (without the song book).
,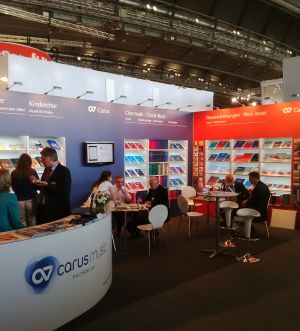 UPCOMING EVENTS
Carus on tour
In summer too you can meet us at various events. We look forward to seeing you:

22 - 29 July 2017: IFCM World Symposium on Choral Music XI, Barcelona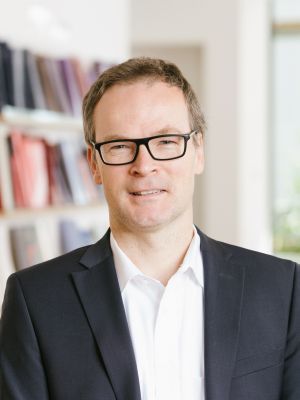 NEWS FROM CARUS
Happy birthday!
Carus publisher Dr. Johannes Graulich celebrated his 50th birthday on 2 July. Originally trained as a paediatrician, he has been at the helm of the publishing company since 2001. Many important Carus products – including the choral collection series chorissimo! for school choir and the LIEDERPROJEKT – were inspired by him. We wish him all the best!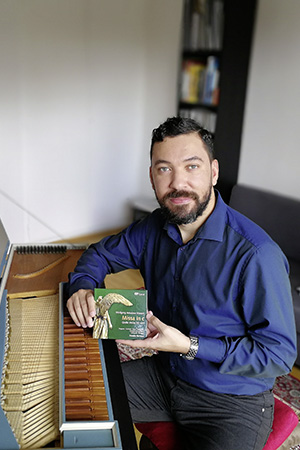 FAVORITE PIECE
Mozart: Missa in c K. 427
When Carus-Verlag asked Daniel Ivo de Oliveira to realize the basso continuo part of Mozart's Missa in c K. 427, as completed and edited by Frieder Bernius and Uwe Wolf, he was brought into contact with a style of music that was new to him. After listening to the piece several times he was fascinated once again by Mozart's exquisite music...