Newsletter August 2018
Dear readers,

68 pages full of new choral topics – choral collections, Urtext editions, practice aids, complete editions and books on music. You can find all of these in our current Publishing program preview (›› click here for the autumn 2018 publishing program preview). With four exciting new choral collections, we are offering a new resource of choral literature extending through several centuries and cultures. You can explore and pre-order these collections right now with sample scores and audio samples!
The Carus Choir Coach practice CD series complements our Urtext editions, and offers choral singers the unique opportunity of practicing their voice part individually as part of the overall sound of choir and instruments. New in the series is J. S. Bach's Magnificat. So practicing for the next concert will be even more fun!
Have fun browsing through our August new publications, and a relaxing holiday period!
With best wishes,
Carus-Verlag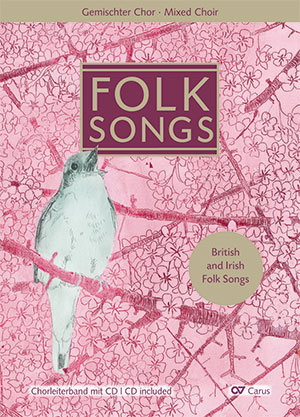 PROGRAM PREVIEW AUTUMN 2018
New choral collections
Whilst the Gospels and Spirituals choral collection introduces the world of African-American folk songs, the French choral music volume focusses on the varied choral tradition of neighboring France. The Folk Songs choral collection explores the musical world of the British Isles and Ireland, and the mehrKlang contains a wealth of sacred song arrangements for different uses, including worship.
›
Have a look and listen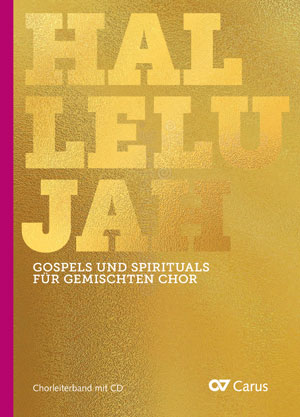 And so much has already been revealed: next spring, in good time for the Beethoven anniversary in 2020, we are publishing the great Beethoven Choral Collection!
›› Preview of our publishing program (PDF)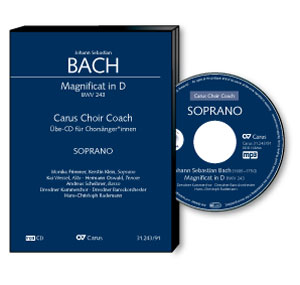 PRACTICE AIDS FOR ADVENT/CHRISTMAS
J.S. Bach: Magnificat
The Carus Choir Coach offers choir singers the unique opportunity to study and learn their own, individual choral parts within the context of the sound of the entire choir and orchestra. Alongside Bach's Christmas Oratorio, the Oratorio de Noël by Saint-Saëns, and many other works for Advent and Christmas time, Bach's Magnificat BWV 243 has now been added to the practice series. A separate MP3-CD containing all the choral sections is available for each voice part. ›› See Carus Choir Coach
›› All Works Carus Choir Coach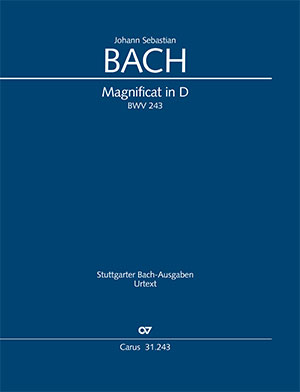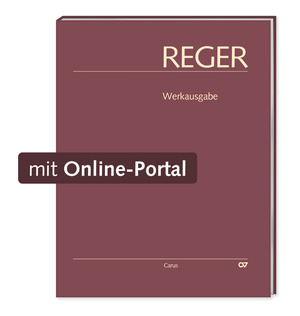 Reger Edition of Work, vol. II/8: Works for mixed voice unaccompanied choir I (1890–1902)
This first part-volume contains mixed choruses composed by Reger between 1890 and 1902.
With its design as a hybrid edition the Reger-Werkausgabe (RWA) breaks new ground in the editorial techniques: Each volume will be accompanied and supplemented by a digital data storage medium (presently DVD) containing facsimiles of all relevant sources presently available. With the aid of the software program Edirom these will be compared and contrasted with commentary. This means differences between the sources will be immediately visible.› See Product
Complete subscription or partial subscription for sections II or III: 20% discount off the valid price.› Reger Complete Edition


Further topics: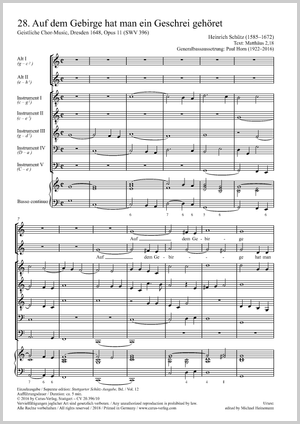 STUTTGART SCHÜTZ EDITION
Auf dem Gebirge
The Geistliche Chor-Music 1648 is a collection of 29 motets for five to seven voices and one of Schütz' most important works. The individual motets are structured differently and they differ - according to content - in their length and character. Short, rather straightforward pieces stand alongside long, worked-out pieces with greater expressive intensity, and cheerful, optimistic works are juxtaposed with plaintive ones.

New this month is the separate edition of Auf dem Gebirge in the original version for two alto soloists, 5 instruments, and basso continuo in C major.› See Edition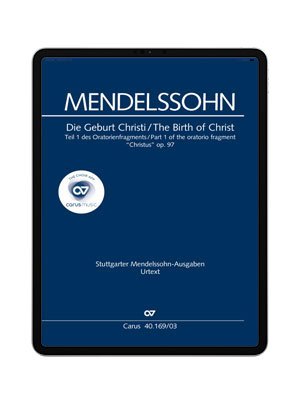 OUR CHOIR APP CARUS MUSIC
Mendelssohn: Christus. Part I
Christus is a fragment of an oratorio which Mendelssohn never completed. He had probably planned a third section to follow the two sections Die Geburt Christi and Das Leiden Christi.
With carus music, the choir app, you can follow the music while listening to a top-class recording on your smartphone or tablet, and easily practice your own choral part with the help of a coach.
Not familiar with carus music, the choir app, yet? Over 80 choral works are already available in it. You can discover more about them here!
›› All Mendelssohn Music Editions from Carus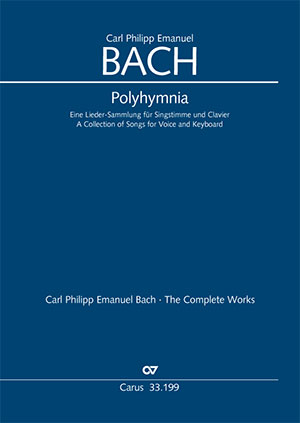 MUSIC FOR SOLO VOICE
C.P.E Bach: Polyhymnia. A collection of Songs for Voice and Keyboard
Carl Philipp Emanuel Bach is rightly regarded as the most important composer of the German art song before Schubert. In his late years Bach planned a comprehensive selection of his songs, but the project was not completed. This edition follows the original manuscript of his Polyhymnia collection.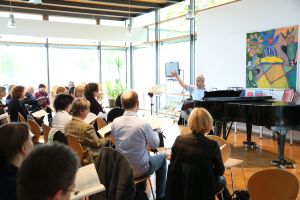 CARUS ON TOUR
Events in summer
This summer Carus is on the road a lot. Here are the most important dates at a glance:
24.-26.08.2018, Association of British Choral Directors (ABCD) Convention, Leed, GB
07.09.–09.09.2018, Congrés international des chefs de chœur, Paris
14.-16.09.2018, Kyrkomusiksymposium, Uppsala, Schweden
We look forward to meeting you on our stand!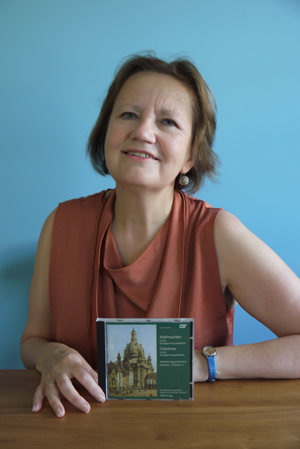 FAVORITE WORK
Homilius and Vocal Concert Dresden
A chance encounter with musicologist and singer Christoph Koop in Leipzig when Liz Robinson was working on the Hofmeister XIX Project introduced her to the Vocal Concert Dresden and their energetic and enterprising conductor Peter Kopp. Kopp is the conductor of her favorite CD with cantatas by Homilius – a recording which greatly expanded her view of choral music.› My Favorite Work