Newsletter January 2019
Dear readers,

We wish you a happy and peaceful New Year 2019! Are you already deep in preparations for Passiontide and Easter? To help you make the best choice of repertoire we have compiled a wide range of choral music for Passiontide and Easter from our publishing program for you. As well as this, practice aids for the works are available in carus music, the choir app, and in the Carus Choir Coach CD series at a special price until 31 January 2019.

Under the overall musical direction of Hans-Christoph Rademann, the highly-acclaimed Schütz Complete Recording reaches its conclusion this year with the last CD released in June. The penultimate CD, featuring wonderful madrigals and wedding music, has just been released this month and is our personal listening recommendation for you! You can listen to the CD free of charge on our website. ›› Click here for audio samples



We wish you every enjoyment in making discoveries in our new publications.
With best wishes, Carus-Verlag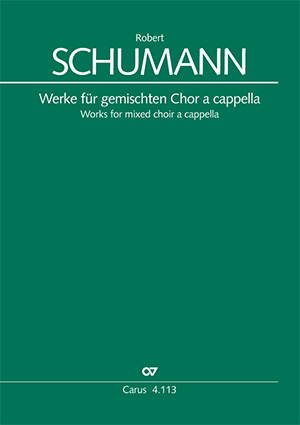 NEW CHORAL COLLECTION
Schumann: Works for mixed choir a cappella
Repertoire of romantic choral music worth discovering: In his unaccompanied choral songs the expressive melodies of the song composer Schumann combine with a harmonically rich, sometimes even experimental composition.
We invite you on an audio journey through the wonderful world of Romantic choral songs!
›› Click here for Audio Journey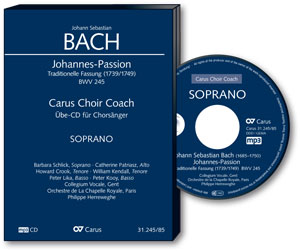 PASSIONTIDE AND EASTER
Choral music special offer
So we can best support your choral singers in preparing for Passiontide and Easter, we are offering practice CDs in the Carus Choir Coach series for Bach'sSt. John andSt. Matthew Passion, plus an attractive selection of our Passiontide works in carus music, the choir app, at a special discount.
The offer is valid until 31.1.2019.
›› All special offers in carus music, the choir app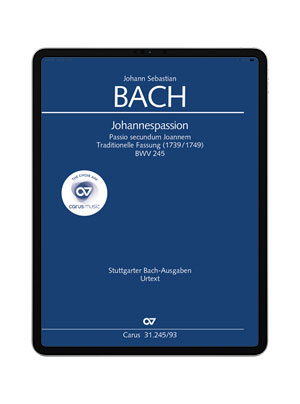 Carus offers an extensive repertoire of choral music for Passiontide and Easter. This ranges from highlights such as Bach's St. Matthew Passion and Schütz's Musikalische Exequien to less well-known but equally wonderful compositions such as the Passion Cantata by Homilius. Have a browse through our richly varied publishing program! ›› Choral music for Passiontide and Easter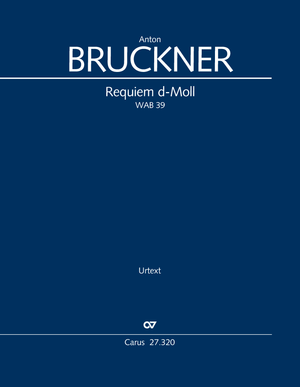 A PERSONAL TESTIMONY
Anton Bruckner: Requiem in D minor
Anton Bruckner's Requiem in D minor is scored for soloists, four-part mixed choir, small orchestra, and organ. It is a very personal, and at the same time impressive compositional testimony to Bruckner's artistic development on his journey towards becoming a great church musician and symphonist. He composed the work as a 24-year-old, but revised it slightly aged 70. The new edition includes the revised version of 1894.
Further topics: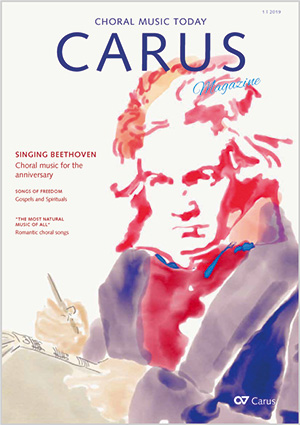 HOT OF PRESS
CARUS Magazine 1/2019
Our new CARUS Magazine is hot off the press. Read in the new edition:
Songs of freedom. Gospels and Spirituals
Cantabile qualities. Choral music by Beethoven
A different Passion oratorio. The Mount of Olives (Christus am Ölberge)
Folk songs and their transmission
Top notes from Köthen. Johann Sebastian Bach's Leipzig parody cantatas
and much more besides!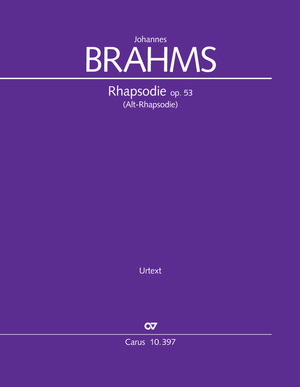 MEN'S CHOIR
Johannes Brahms: Alto Rhapsody op. 53
With the Alto Rhapsody op. 53, another frequently-performed secular piece for choir and orchestra is now available in the most up-to-date scholarly edition, together with complete performance material. This new publication complements the Schicksalslied (Song of Destiny) op. 54. The edition is based on the 2nd impression of the first printed edition, as this is regarded as the most authentic musical text following the last revisions made by the composer.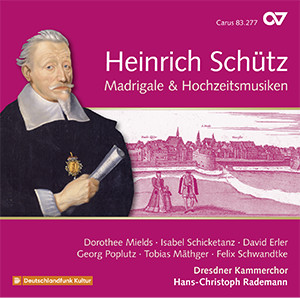 NEWS FROM THE LABEL
Schütz complete recording
AA new highpoint in the Schütz Complete Recording is the fantastic new CD with madrigals and wedding music, with soloists including Dorothee Mields and Isabel Schicketanz and the Dresdner Kammerchor, conducted by Hans-Christoph Rademann. Our top listening recommendation! In June 2019 the Complete Recording reaches its conclusion with the release of the last installment.› See CD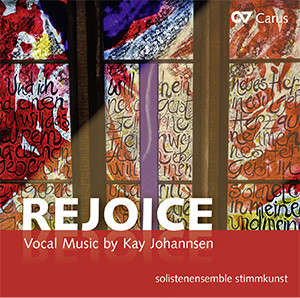 Kay Johannsen's new CD Rejoice features a varied program of compositions for different unaccompanied choral scorings, plus works for solo, choir and instrumental accompaniment. Most of these fascinating works are available in editions from Carus.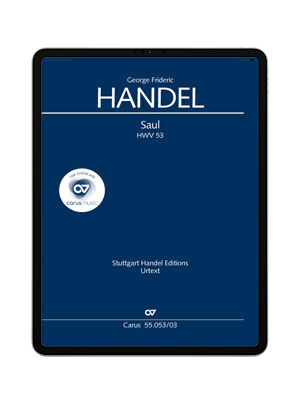 OUR CHOIR APP CARUS MUSIC
Handel: Saul
Saul is one of the most dramatic of Handel's oratorios. Unlike some of his other oratorios, its thrilling drama reveals a close affinity to opera of the time.
With carus music, the choir app, you can follow the music while listening to a top-class recording on your smartphone or tablet, and easily practice your own choral part with the help of a coach.
Not familiar with carus music, the choir app, yet? Over 90 choral works are already available in it. You can discover more about them here!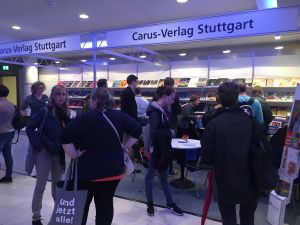 CARUS ON TOUR
Events
Meet us!

ACDA National Conference
27 February - 2 March 2019
Kansas City, USA

Get an "appetizer" of the Romantic choral collection and of the new Choral Collection Beethoven at our joined exhibitor showcases on Thursday, 28 February 9:00–9:50 am or Friday 1 March 10:00–10:50 am with Carus CEO Dr. Johannes Graulich / Lana Zickgraf (Head of Sales) and Helbling Choral Editor Thorsten Weber!
›› All Events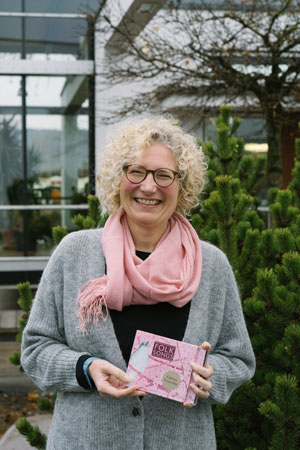 FAVORITE WORK
LIEDERPROJEKT: Folk Songs
Calmus Ensemble's CD recording with international folk songs from the popular LIEDERPROJEKT is a wonderful journey around the world. Right now it is the favorite CD of Ester Petri, Managing Director of Carus-Verlag. And she has discovered that the CD is not only wonderful for discovering, enjoying, and relaxing, but it also makes a wonderful gift. › My favorite work