Newsletter March 2018
Dear readers,

Whether it's Asia, America, or Europe, our Bach vocal Complete Edition is much sought-after all over the world! Until 30 June 2018 you can still buy the high-quality Complete Edition (23 volumes in three slip cases) of Johann Sebastian Bach's sacred vocal music at a special introductory price. Everyone who is involved with the music of Bach can now browse through and study over 12,500 pages of score in reader-friendly vocal score format, also suitable for conducting. A win-win situation!
As well as new Urtext editions, such as Johann Michael Haydn's Missa Sancti Raphaelis, this month sees the release of several new works in the realm of contemporary choral music. You can get to know these exciting compositions with the help of our audio samples and sample scores!
We wish you much enjoyment in browsing through and making discoveries in our new publications.
With best wishes,
Carus-Verlag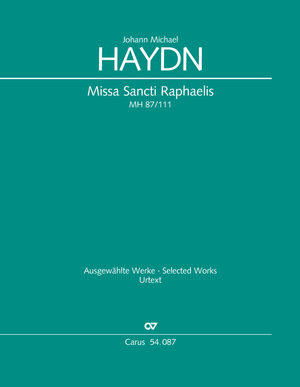 FIRST PUBLICATIONS
J. M. Haydn: Missa Sancti Raphaelis
The Gloria and Credo of the Missa Sancti Raphaelis exist in two settings, a short version with polytextual passages and a longer version arranged by Haydn himself. The Carus edition, based on authentic performance material in St. Peter's Monastery in Salzburg, contains both versions, with the longer version published here for the first time.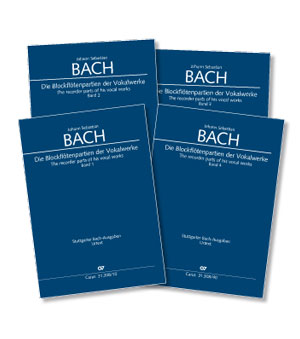 BACH
VOCAL
The recorder parts of his vocal works
The edition contains all the recorder parts from Bach's vocal works in Urtext editions in a practical layout. The music text is always given in full, and includes indications of movements where the recorder is tacet. Cue-sized notes help orientation within the scoring. Where necessary additional transposed parts for instruments at different pitches are included, or alternative variants are suggested on ossia staves.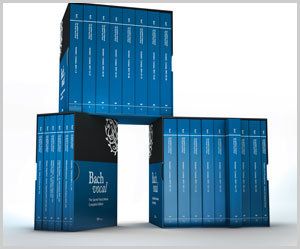 The Complete Edition of J. S. bach's sacred vocal works (23 volumes in three slip cases) is only available at the introductory price until 30 June 2018.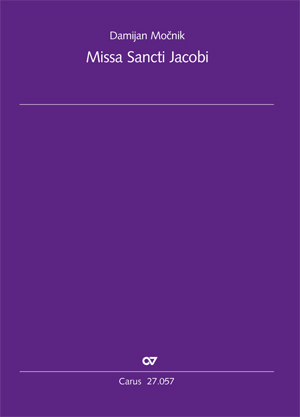 CONTEMPORARY CHORAL MUSIC
Mocnik: Missa Sancti Jacobi
Damijan Mocnik is one of the most frequently-performed Slovenian composers. The Missa Sancti Jacobi for two four-part choirs, drum and triangle contains the usual five movements (Kyrie, Gloria, Credo, Sanctus/Benedictus, and Agnus Dei), and was recorded for the sacred album ... et LUX perpetua in 2017.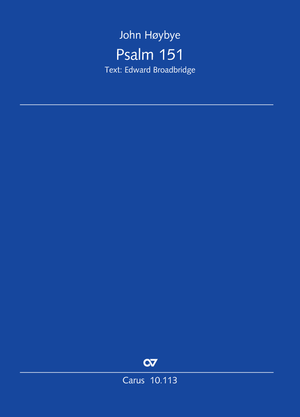 Also new is John Høybye's setting of Psalm 151, in which the Danish composer creates a theater-like piece to lyrics by Edward Broadbridge, assigning clear roles to the choir and solo violin.
Further topics: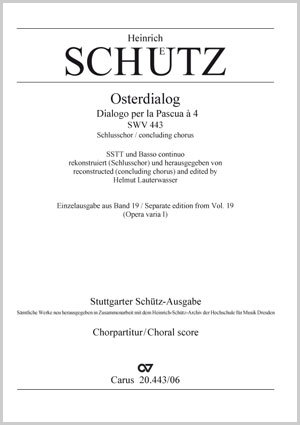 STUTTGART SCHÜTZ
Osterdialog. Concluding chorus
Separate edition from Vol. 19 of the Stuttgart Schütz Edition
Heinrich Schütz's Osterdialog (Dialogo per la Pascua) SWV 443 for four voices and basso continuo is based on an episode from the Gospel of St John, in which the risen Jesus appears before Mary Magdalene in front of the empty grave. This separate edition contains a reconstruction of the extensive final chorus of the work - of which an autograph manuscript is
missing except for the basso continuo part - by Helmut Lauterwasser.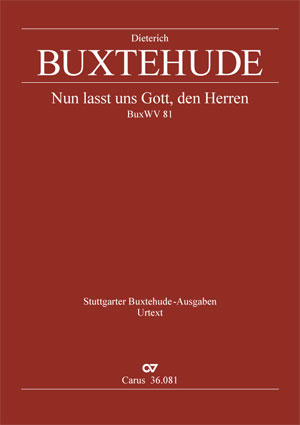 URTEXT EDITIONS
Buxtehude: Nun lasst uns Gott, den Herren
The cantata Nun lasst uns Gott, den Herren (BuxWV 81) is based on a chorale text by Ludwig Helmbold of 1575. Buxtehude set the eight verses of the chorale, which Helmbold conceived as a song of thanks after a meal, in the form of a strophic hymn with instrumental interludes.
CARUS MUSIC, THE CHOIR APP
Mendelssohn: Lauda Sion
The complete sacred choral works of Mendelssohn are available from Carus-Verlag in critical new editions and in recordings with Frieder Bernius.
Mendelssohn is now represented by ten works in carus music, the choir app. New in march is the liturgical sequence Lauda Sion. With carus music, the choir app, you can follow the music while listening to a top-class recording on your smartphone or tablet, and easily practice your own choral part with the help of a coach.
Special price: you can purchase Beethoven's 9th Symphony.Finale in carus music until 22 March at the special price of just 4.99 Euros (instead of 9.99 Euros).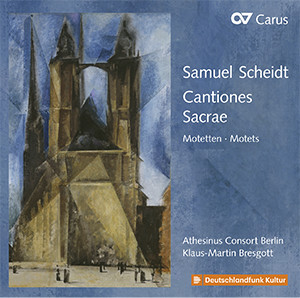 NEW FROM THE LABEL
Cantiones Sacrae
The numerous motets from Scheidt's collection Cantiones Sacrae - many of which are here recorded for the first time on CD with the Athesinus Consort Berlin directed by Klaus-Martin Bresgott - are complemented by the contemporary composition Die Stimme meines Freundes [The voice of my friend], a motet on texts from the Song of Songs and the Proverbs of Solomon by Frank Schwemmer (*1961). > See CD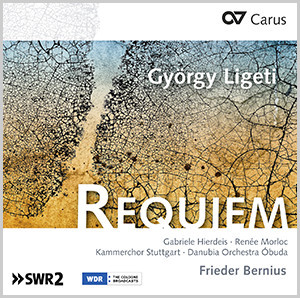 Congratulations to Frieder Bernius and the Chamber Choir Stuttgart - the recent Ligeti-CD has convinced the jury of The German Record Critics' Award! The underlying composition of the CD is a recording of the Requiem with the Kammerchor Stuttgart, recorded in early 2006, which Ligeti himself praised as being "an outstanding interpretation."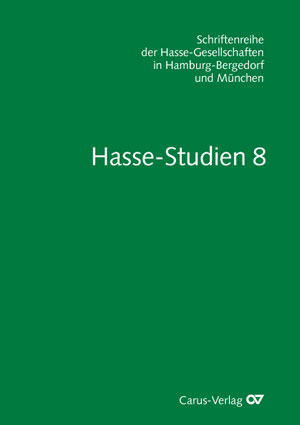 BOOKS ON MUSIC
Hasse-Studien, Vol. 8
Franz Sales Kandler: Cenni storico-critici intorno alla vita ed alle opere del celebre compositore Giovanni Adolfo Hasse detto il Sassone

Franz Sales Kandler (1792-1831), an enthusiastic Viennese music scholar, wrote the essay Cenni storico-critici in memory and in honor of the composer Johann Adolf Hasse (1699-1783). The original Italian text is published here for the first time with a German translation.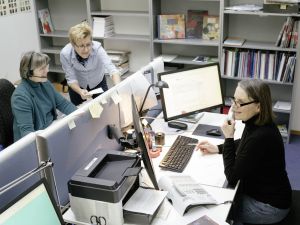 CUSTOMER SERVICE
Help with ordering
Every day we receive many phone calls and e-mails with orders and enquiries which we then deal with as speedily as possible. You can help us fulfil your order quickly in the following ways:
give your customer number and, where applicable, invoice details
give the item number. Our website will help with your searches: in the search field you can enter both the item number (without period or oblique dash), as well as composer or title, and then you are shown the range of editions and materials available.
Please indicate urgent orders so we can choose the best method of despatch.
We are grateful to all our customers who already order in good time!
With best wishes from your customer service team at Carus-Verlag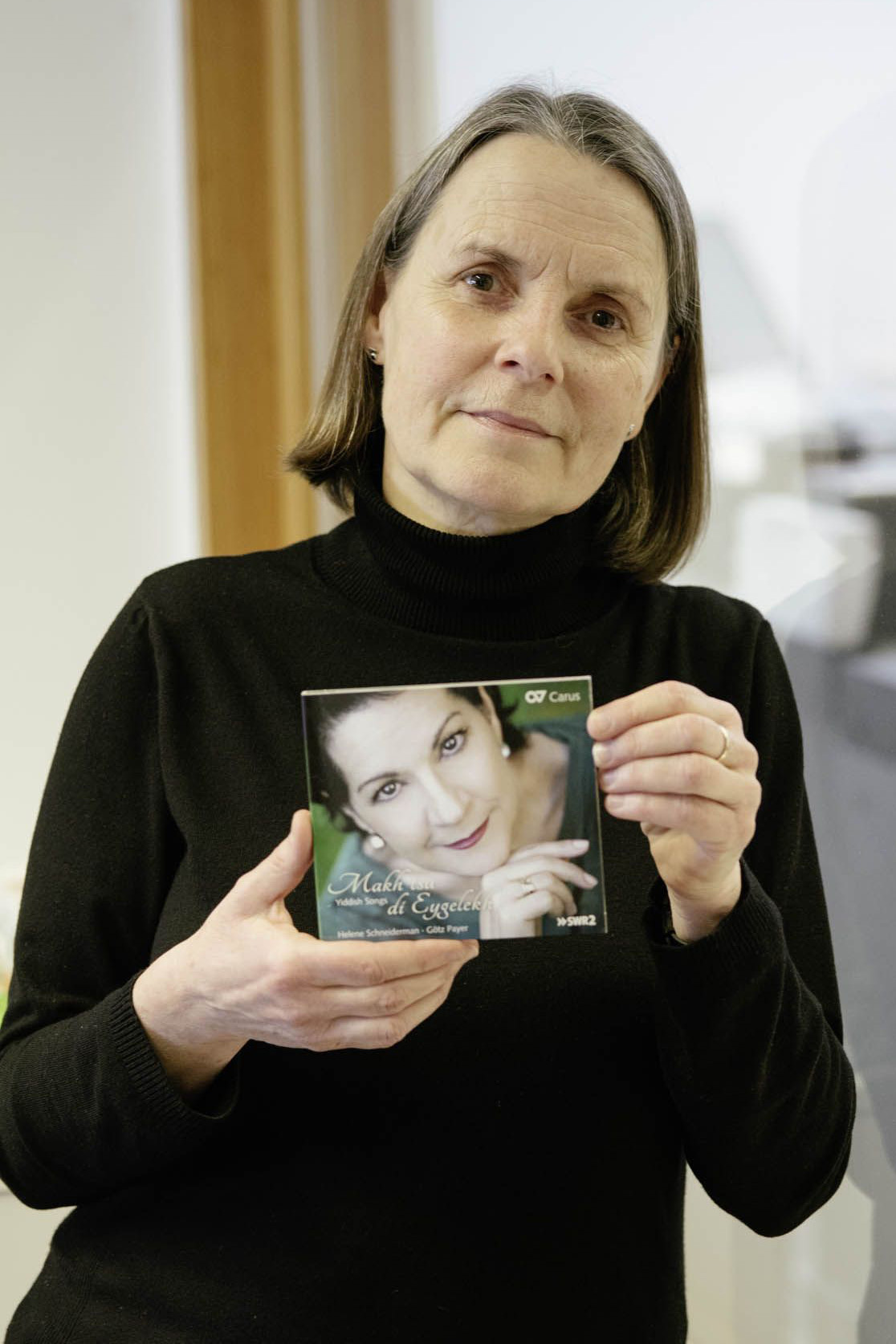 FAVORITE WORK
Makh tsu di Eygelekh. Yiddish songs
The mezzo-soprano Helene Schneiderman has been a member of the ensemble at the Stuttgart Staatsoper for many years. Ulla Sachse loves her and her voice. So when the CD with her singing Yiddish songs, sensitively accompanied by Götz Payer at the piano, was released in 2013 by us at Carus-Verlag, Ulla Sachse bought herself a copy straight away. Only at second glance did she come to realize what a moving story les behind these recordings...