Newsletter November 2015
Dear readers,
November: An austere, misty, and cold month? Not at Carus! November offers a varied range of new issues from our publishing house. For the first time we are publishing simultaneously Bruckner's Te Deum in a modern Carus Urtext edition together with our choir app – as a study aid "to go". The choral collection Christmas Carols of the World has just been published, with a manifold and attractive variety of products.
Have fun reading and discovering!
With best wishes, Carus-Verlag

SHEET MUSIC AND CHOIR APP
Bruckner: Te Deum
One of the most important works of sacred choral literature from the 19th century is now available from Carus. We have published full score, choral score and complete performance material, and at the same time – for all choral singers who enjoy practicing – the work in carus music, the choir app.

CHORAL MUSIC
Schein: Israelsbrünnlein
With Israelsbrünnlein by Johann Hermann Schein we present one of the most important motet collections of German music from the 17th century. The 26 pieces written "in the Italian madrigal style" were mostly composed to Old Testament texts, which gave the collection its name.
There are also other new choral music publications worthy of discovery, including Leopold Hoffmann's Homo natus de muliere (in the series Music from Vienna), André Campra's impressive De profundis, and the Bach cantata BWV 123 Liebster Immanuel, Herzog der Frommen.
>> All new choral music publications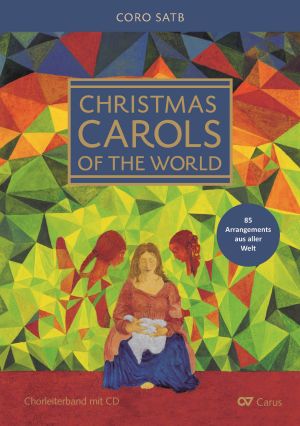 CHRISTMAS CAROLS OF THE WORLD
Choral collection
The latest installment in the prizewinning LIEDERPROJEKT includes a wide variety of products. Christmas carols of the world is a new choral collection which represents an enrichment to the Christmas repertoire for choirs. It is comprised of 85 international Christmas carols in their original languages and contains arrangements by composers from 23 countries including John Rutter, John Høybye, Wolfram Buchenberg, and Fredo Jung.
>>Order now at the special introductory prize
"Anyone wishing to take a trip around the world will discover unimagined treasures in our newly publish choral collection, «Christmas Carols of the World»: some of these are solemn and heartfelt, others
cheerful and buoyant."
(Chorzeit - Das Vokalmagazin 11/2015)

CARUS MUSIC
New releases in carus music, the choir app
For the cold and snug days of November, which might leave some singers a bit more time and peace to study choral works, we have just made a whole range of repertoire pieces available in carus music. You can look forward to a range of new works by Mendelssohn, to Verdi's Requiem, C.P.E. Bach's Magnificat, Mozart's Coronation Mass, and Haydn's Missa in Angustiis.
>> All new releases in carus music
>> More information on carus music

CARUS MAGAZINE
The autumn edition is now available!
CARUS Magazine 2/2015 contains articles on many topics to do with choral music. If you didn't receive the magazine with our last mailing, you have the opportunity of downloading it here as a PDF, or browsing through it online.

>> Download here
>> Browse through online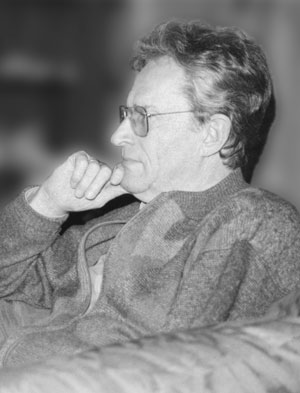 CONTEMPORARY CHORAL MUSIC
Clytus Gottwald's 90th birthday
On 20 November 2015 the choral director, composer and musicologist Clytus Gottwald celebrates his 90th birthday. Many congratulations! His transcriptions of songs and instrumental works for vocal ensemble, distinguished by their highly sophisticated sound, have become firmly established in the choral repertoire internationally in recent years.
>> All choral music publications by Gottwald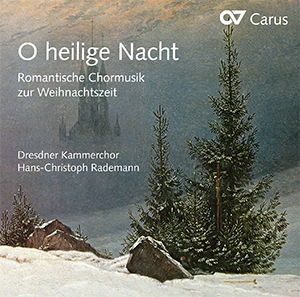 30 YEARS OF THE DRESDNER KAMMERCHOR
O heilige Nacht. Romantic Choral Music for Advent and Christmas
The Dresdner Kammerchor is celebrating its 30th anniversary with a series of recordings, including this CD of atmospheric choral music for Advent and Christmas time from the 19th and 20th centuries. The CD contains unknown works well worth discovering, in addition to the sheer enjoyment of the performance and getting into the musical mood of Christmas time.

NEW BOOKS ON MUSIC
Christoph Graupner: Thematic catalog of the musical
works
The second cantata volume of the Thematic catalog of Graupner's musical works contains information on the 298 surviving cantatas for the Sundays in Passiontide and the Feast of Easter. As well as detailed incipits, the catalog contains all the relevant information on each work, such as scoring, surviving copies, dating, and origin of the text. An indispensable reference work on the music of one of Bach's contemporaries!
Other new publications are Konrad Küster's publication on the music collector Georg Österreich, and the first volume of Beiträge zur Mozart-Dokumentation, W. A. Mozart im Spiegel des Musikjournalismus.

OUR FAVORITE WORKS
Max Reger: Acht geistliche Gesänge op. 138
The forthcoming Reger year in 2016 (100th anniversary of death) is also the 100th anniversary of the composition of his Acht geistliche Gesänge op. 138. For our student assistant Walter Väth, this is just one of many reasons to delve into the "late" songs of this composer who died far too young.