Newsletter October 2016
Dear readers,


What would love be without music – or music without love! This month we
release the latest installment Liebeslieder – love songs in our successful
LIEDERPROJEKT series. You can find an overview of the products below.
Although we are still enjoying the warm late summer days, we are looking
forward to Christmas: on two new pages of our website you can now browse for well-known and new Christmas repertoire – choral collections and individual works.
Have fun discovering and practicing!


With best wishes, Carus-Verlag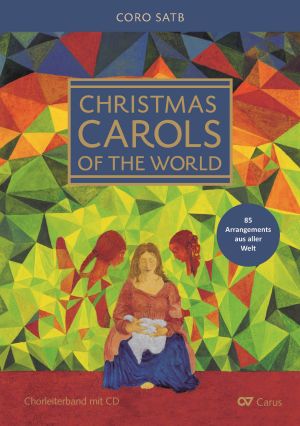 CHORAL COLLECTIONS
Christmas
The choral collections published by Carus for Advent and Christmas time contain a wide and stylistically varied range of easy-to-sing arrangements and motets from all eras and continents, arranged by many leading composers.
>> Choral collections for Advent and Christmas

>> Great Christmas works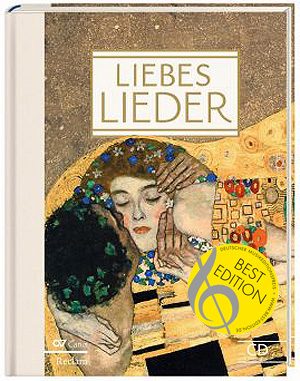 LIEDERPROJEKT
Love songs
In every century, LOVE is probably the most frequently-celebrated theme. The new hardcover book brings together texts and melodies of 80 love songs from all around the world, including a sing along CD, with illustrations by Gustav Klimt. Two exceptional CDs contain a selection of wonderful old and new love songs, sung by internationally reknown artists.

Coming soon: The choral anthology brings together 40 love songs from all eras in well-known and new, easy-to-sing settings. Also there will be available a collection of easy playable piano accompaniments of 80 love songs.
>> Overview of all products in the LIEBESLIEDER installment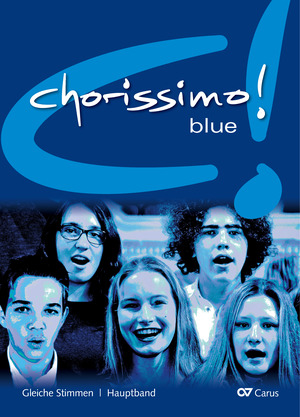 NEW BESTSTELLER
chorissimo! blue
Today we proudly present one of our new bestseller (in our home market Germany): chorissimo! blue. This collection is created for school and high-school groups. With new repertoire ranging from classical music to Pop songs the choirs learn to sing from Unison Choir to easy SA and more voices. To make it easy to use, the book comes with various of helpful tools, as a full piano accompaniment book, Playback-CDs, CD-ROMs and DVDs with further material.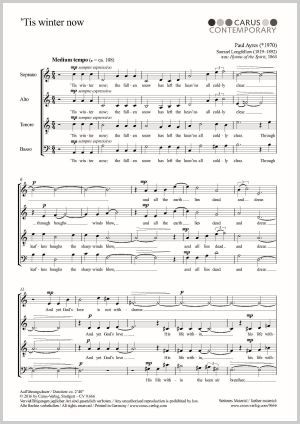 CHORAL MUSIC
Paul Ayres: 'Tis winter now
'Tis winter now is a short, skilful song setting, a typical English Christmas carol with an Advent text: the cold winter as symbol of the frozen world, waiting for Christ.
Cyrill Schürch's O magnum mysterium for four voices increases in three sections from a piano sound to the concluding Halleluja.
You can find all our new choral releases, including the new separate
editions from Monteverdi's Selva morale et spirituale >> here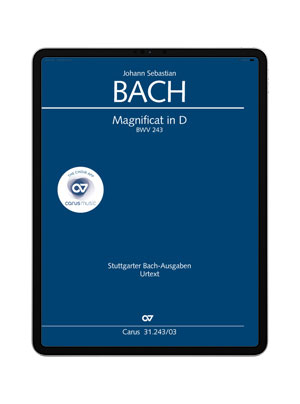 CARUS MUSIC
Special Christmas offer
Two new works have just been released in carus music, the choir app: J. S. Bach's Magnificat in D BWV 243 and Mozart's Missa brevis in D K. 194. You can now try out (almost) every work with a free demo version.
Our special offer:
You can purchase all the Christmas titles in carus music at a special price with 30% discount until 31 October 2016 in the App Store or on Google Play.
>> New publications
>> All Christmas music in carus music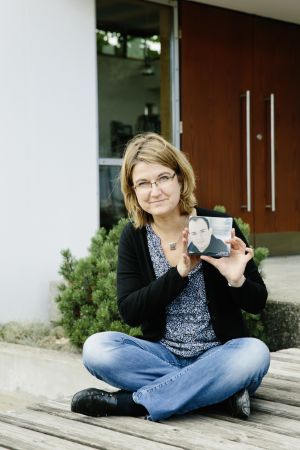 FAVORITE WORK
Franco Fagioli. Canzone e Cantate
Whichever music magazine you open right now, the countertenor Franco Fagioli is the singer everyone is talking about. Things are going really well for the simpatico Argentinian countertenor with Italian-Spanish roots...