Newsletter October 2018
Dear readers,

Folk Songs, the new installment in the LIEDERPROJEKT, invites you on a musical journey of discovery around the British Isles! As well as a wonderful choral collection by editor Mirjam James, there is also a CD with Calmus Ensemble.
The choral collections published by Carus for Advent and Christmas time contain a wide and stylistically varied range of easy-to-sing arrangements and motets from all eras and continents, arranged by many leading composers. As well as the traditional classics, there is also a delightul range of new songs for you to explore – with melodies from Latin America and Australia, for example. For each choral collection separate editions are available. ›› Discover now!
With best wishes, Carus-Verlag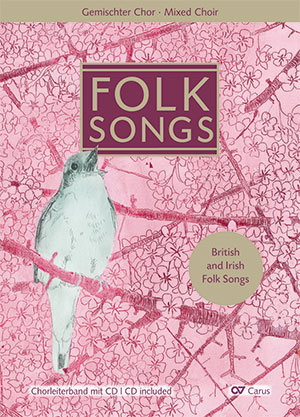 LIEDERPROJEKT
Folk Songs
The latest installment of the LIEDERPROJEKT invites you on a musical journey of discovery tracing traditional folk songs! Editor Mirjam James has traced the musical traditions of the British Isles way before the Beatles, and has compiled a superb selection of folk songs to make a wonderful choral collection.
21 arrangements of verse songs, canons, and ballads
for 3 to 5-part mixed unaccompanied choir
well-known British and Irish composers (Benjamin Britten, Gustav Holst, Ralph Vaughan Williams, Charles Villiers Stanford, John Rutter)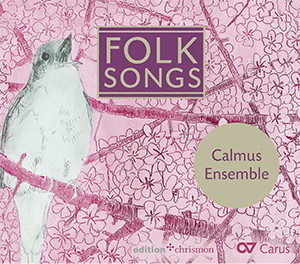 Calmus Ensemble has recorded six arrangements from this collection for their newly-released CD: With Folk Songs, the Calmus Ensemble invites you on a vocal journey around the world! From Ireland and England to Scandinavia, Russia, Taiwan and all the way to Ecuador!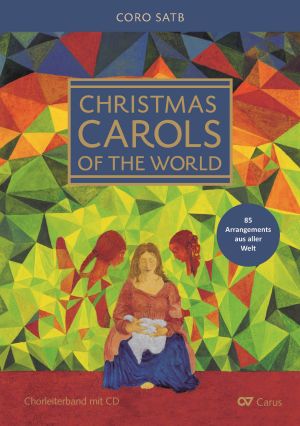 ADVENT/CHRISTMAS
Small and large choral works
Carus-Verlag offers an extensive range of choral scores for Advent and Christmas time. Our practical Urtext editions of the major standard works such as the Christmas Oratorio by J. S. Bach are complemented by our practice aids carus music and Carus Choir Coach as well as Vocal scores XL in reader-friendly large print.
Christmas Carols of the World
And as well as the major standard works, our choral collections offer arrangements of German and international Christmas carols and motets in a wide range of different styles, all excellent to sing, and for different scorings. For all the choral collections the pieces are also available in separate editions.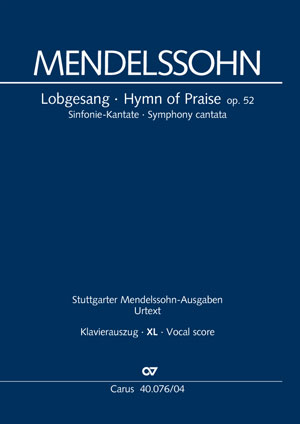 CARUS PLUS
New Vocal score XL
With Vocal scores XL we are offering important choral works in reader-friendly large print. Choral singers can now enjoy the clear-to-read music text and high-quality presentation of Carus vocal scores in larger print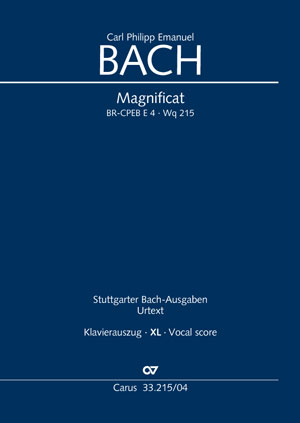 New issues this month in the Vocal scores XL series include Mendelssohn's Lobgesang (Hymn of Praise), C. P. E. Bach's Magnificat and Schubert's Magnificat in C.
As well as this, for all editions full scores, vocal scores, chorus scores, and complete performance material is naturally available.
Further topics: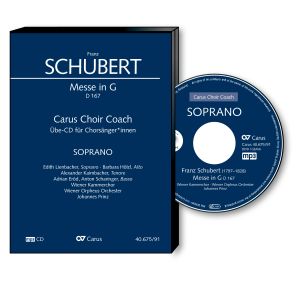 CARUS CHOIR COACH
Schubert: Mass in G
TThe Carus Choir Coach offers choir singers the unique opportunity to study and learn their own, individual choral parts within the context of the sound of the entire choir and orchestra. For every vocal range a separate CD containing each choir part is available.
A new release in the series is Schubert's Mass in G D 167. In this work, the challenges for the choir (including a high soprano part) should not be underestimated – despite the simple, charming melodic style, and the clear overall structure of movements.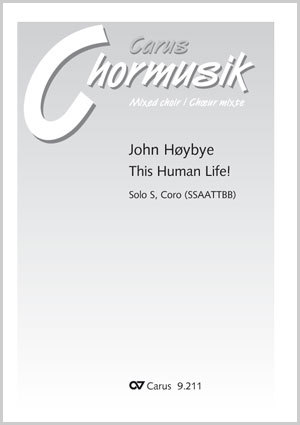 CONTEMPORARY CHORAL MUSIC
John Høybye und Gregor Simon
John Høybyes This Human Life! for solo voice and mixed choir deals with thoughts about life and death, worries and speculations that occupy our minds. The music is "classical" yet contemporary – and as always with Høybye – coloured by a touch of jazz.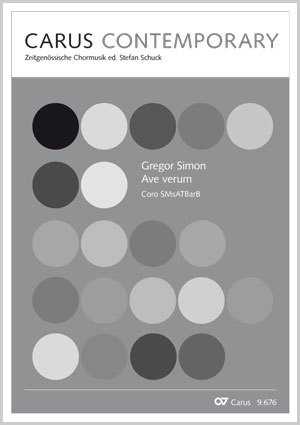 Gregor Simon's setting of the Ave verum for mixed unaccompanied chorus focuses on the crucified Christ with its tension-laden developmental arc. Modal sequences of sounds conclude the piece in an atmosphere of devotion and peace.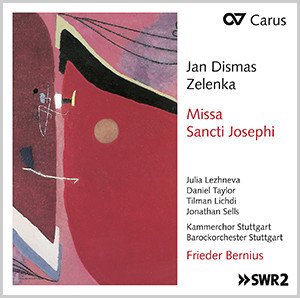 NEW FROM THE LABEL
Zelenka: Missa Sancti Josephi
With his Kammerchor Stuttgart, Frieder Bernius has recorded Jan Dismas Zelenka's impressive Missa Sancti Josephi.. Up to now this work was not available for performance since the autograph score – the only preserved source – was severely damaged in 1945. However, a reconstruction was possible and is now available for the first time in anedition at Carus-Verlag; the recording by Frieder Bernius was also made on the basis of this edition. › See CD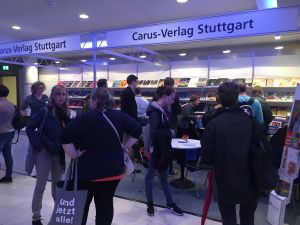 CARUS ON TOUR
Upcoming events
10.-13.10.2018, Music China, Shanghai
We look forward to meeting you!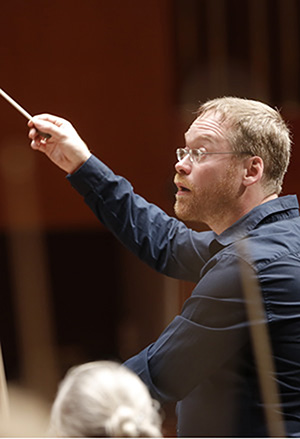 FAVORITE WORK
Beethoven: Missa solemnis
Als der Dirigent Jan Schumacher zum ersten Mal eine Aufnahme von Beethovens Missa solemnis hörte, war er wie vor den Kopf gestoßen: Scheu und Angst gegenüber dem Werk hatte er auch zehn Jahre später noch nicht abgelegt. Lesen Sie selbst, warum Schumachers Begeisterung für das Werk aber mittlerweile keine Grenzen mehr kennt...› My favorite work