Newsletter October 2019
Dear readers,
What do you really think about drinking coffee – do you take the side of old Schlendrian or his intriguing daughter Liesgen? In his well-known Coffee Cantata, Bach set Picander's libretto with an extra section of text by an as yet unknown author – perhaps his experience as a father might have resonated when he gave Liesgen's fate a new, positive turn? Our series Bach vocal already contains editions of all the sacred cantatas; now, following on from the Peasant Cantata, we are publishing another secular cantata with BWV 211 – naturally to the same high editorial standard as the Stuttgart Bach Editions, and with complete performance material.
Have fun exploring this and our other new publications, and with the latest edition of our CARUS Magazine!
With best wishes, the Carus-Verlag team
NEW: Coffee Cantata BWV 211
Bach's complete sacred vocal works are available in modern Urtext editions, together with performance material. A complete edition of all the full scores is also available in a high quality box set.
The project continues with the edition of selected secular cantatas. Following on from the Peasant Cantata, this month we are publishing a new edition of the Coffee Cantata. › See Product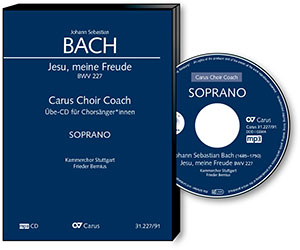 CARUS CHOIR COACH
NEW: Jesu meine Freude (Jesu, my salvation) BWV 227
For many choral singers Jesu, meine Freude is not just a motet by Bach, but the motet par excellence. In its eleven-movement formal layout, with its constant alternation of chorale verses and biblical texts, it is a wonderful, outstanding work. For choral singers, this work contains everything which Bach's choral writing can offer in terms of challenges. With the new Carus Choir Coach version, singers can practice the work individually.
That's how to make practicing fun! › See Carus Choir Coach
The Carus Choir Coach offers choir singers the unique opportunity to study and learn their own, individual choral parts within the context of the sound of the entire choir and orchestra. For every vocal range a separate CD containing each choir part is available.
›› All Works in the Carus Choir Coach series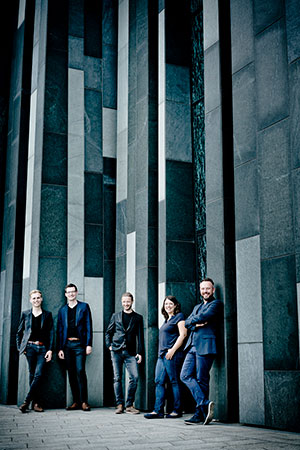 CONGRATULATIONS
20 years of Calmus
A perfect blend of sound, precision, lightness and wit. These are the hallmarks of Calmus, now one of the most successful vocal groups in Germany. The ensemble has forged a refined sound which few groups achieve.The wide range of sound colors, the joy in performing that the musicians convey on the concert platform, and their varied and imaginative programs are praised by the press time and time again. With Carus the ensemble has produced numerous successful CDs. We have published many of the arrangements written for Calmus in choral collections and separate editions.
For their 20th anniversary, a compilation with highlights from Calmus' extensive discography is being released. Not only simply a 'best of', but a virtuoso look back at two outstandingly successful decades of Calmus Ensemble!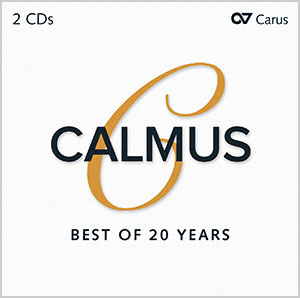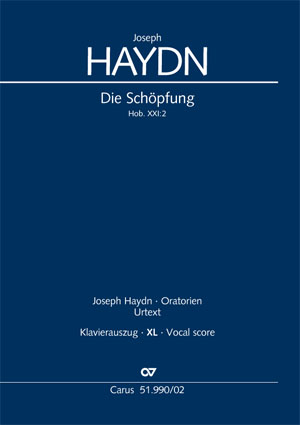 VOCAL SCORES XL
Haydn's "Creation" und Rossini's "Stabat Mater"
With Vocal scores XL we are offering important choral works in reader-friendly large print. Vocal scores XL will help all choral singers who find reading small-sized notes and text tiring, and will contribute to relaxed singing. › See Product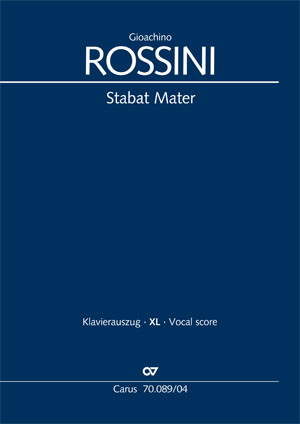 New this month are the Vocal scores XL of two magnificent choral works: Haydn's Creation and Rossini's Stabat Mater. For both works as well as the complete performance material, we also offer practice aids in carus music, the choir app, and in our practice CD series Carus Choir Coach. › See Product
Further topics: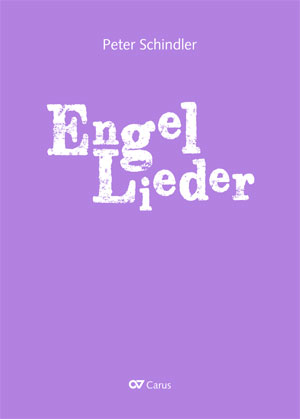 FLEXIBLE VOCAL SETTINGS
Peter Schindler: Angel songs
Poets and composers have regularly been inspired by angels for texts, images or melodies. Peter Schindler has set to music an angel song cycle based on the wonderful German lyrics of Hugo Ball, Martin Luther, Eduard Mörike, Friedrich Rückert, from Des Knaben Wunderhorn, as well as Psalm 91, which can be performed at any time of the year, as a whole or partially, as a concert interlude or an encore, and of course during Christmastime.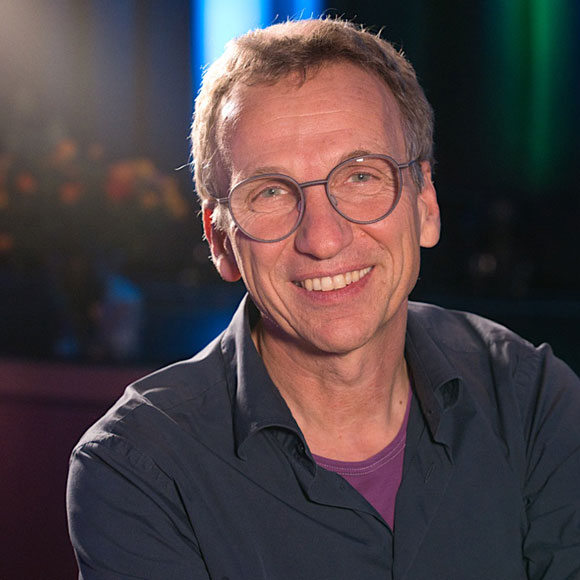 Because the Angel songs can be sung in a wide range of vocal combinations (one to four parts), they offer every opportunity for joint concerts by children's and adult choirs.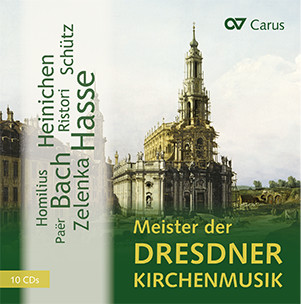 NEW FROM THE LABEL
Highlights of Dresden church music
A must have for every CD collection: The box with 10 CDs brings together several of Dresden's most important church composers such as Heinichen, Hasse, Zelenka and Homilius. The "Kyrie Gloria Mass" from Bach's B minor Mass according to the Dresden parts is also included in the box as a special treat.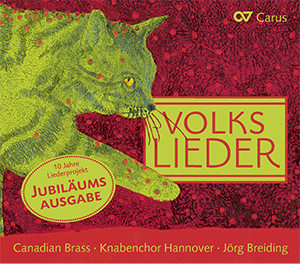 GERMAN FOLK SONGS
Canadian Brass meets german boy's choir
The traditions could hardly be more different: the world-famous brass quintet Canadian Brass and the renowned Knabenchor Hannover. Together they have taken on an entirely new challenge and interpreted traditional German Folksongs in fresh, contemporary arrangements by Andreas N. Tarkmann. Convince yourself! › See CD
MY FAVORITE WORK
Hugo Wolf: "Verborgenheit" in a version for choir SSATB
He put the CD on once more and allowed himself to be transported by the heavenly sounds into a dream world... This was the reaction of singer and LIEDERPROJEKT initiator Cornelius Hauptmann, when he heard the CD "Kennst Du das Land..." for the first time a few weeks ago, featuring the chamber choir figure humaine conducted by Denis Rouger.
Cornelius Hauptmann has a busy international career as a concert and opera singer. His special love is for the German lieder repertoire. He initiated the LIEDERPROJEKT, a charitable project to support singing with children, which celebrates its 10th anniversary in 2019. › My favorite Work
FOLLOW US: