Newsletter September 2018
Dear readers,

The Carus autumn of choral collections is here, with the choral collection French Choral Music as the starting point. Varied sacred choral works from the Renaissance to the present invite you on a musical excursion to France.
Jan Dismas Zelenka's impressive Missa Sancti Josephi is now available in a critical Urtext edition for the first time. The Mass was considered lost for performers because the sole surviving source, the autograph score, was considerably damaged in Dresden in 1945. However, a reconstruction was possible. Take a look!
Planning a performance of the Missa Solemnis for Beethoven's 250th birthday in 2020? The chorus plays a key role in the work and has to master some extremely demanding sections. Helpful support for rehearsing comes in the form of the Carus practice aids. A version in carus music, the choir app, and a practice CD in the Carus Choir Coach series are now available so your singers may come to the rehearsals well-prepared.
Have fun browsing!
With best wishes,
Carus-Verlag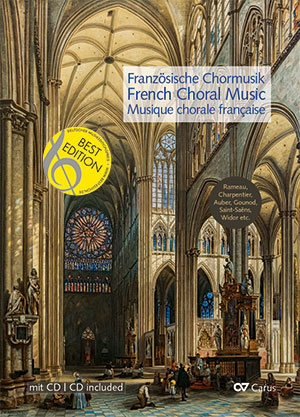 NEW CHORAL COLLECTION
French Choral Music
This collection is a real treasure trove for choirs to explore music from France.
45 sacred compositions for mostly four-part mixed choir
with works from the Renaissance to the present day (by Charpentier, Fauré, Saint-Saëns and others)
including first editions of previously largely unknown works by Adam, Widor and others
choral director's volume includes a CD with recordings of selected works
most pieces have texts from the Latin liturgy
translations into German, English and French help to understand the original singing texts
with pronunciation help for texts in French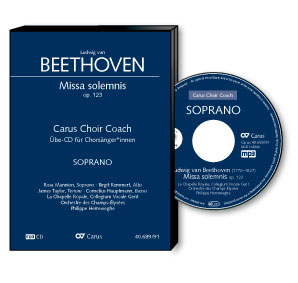 CARUS PLUS. CARUS CHOIR COACH
Beethoven: Missa solemnis
Beethoven's masterpiece is a major project for any choir, not just because of its length, but also because it contains some of the most difficult passages found in the choral repertoire. In particular the dreaded fugues of Beethoven's late period, and the changes between extreme tempi make one thing clear: you won't get far enough with rehearsals alone, here you really have to practice! With a good performance, however, you experience why Beethoven himself considered the Mass to be his "greatest and most successful work". › See Product
The Carus Choir Coach offers choir singers the unique opportunity to study and learn their own, individual choral parts within the context of the sound of the entire choir and orchestra. For every vocal range a separate CD containing each choir part is available. The CD is based on recorded interpretations by renowned artists, here the Collegium Vocale Gent and under the direction of Philippe Herreweghe.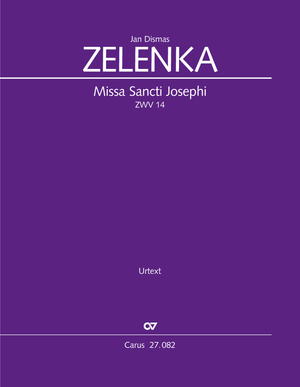 CHORAL MUSIC
J. D. Zelenka: Missa Sancti Josephi
Jan Dismas Zelenka's Missa Sancti Josephi occupies a key position among his circa twenty large masses. For the first time the composer took up the operatic style of Johann Adolf Hasse – the latter had first performed his opera Cleofide in Dresden in 1731. Zelenka's unmistakable individuality created a completely independent work with great technical demands which in many details presages the important masses among his late works. The sole source for the first edition of this mass is a considerably damaged autograph score which, however, can be reliably reconstructed.
› See Edition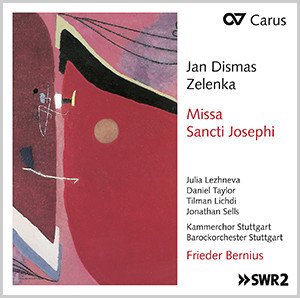 PS: A CD with Frieder Bernius and the Kammerchor Stuttgart is going to be published in October!

Further topics:
CONTEMPORARY MUSIC
Ko Matsushita: O magnum mysterium
In the series Carus Contemporary, editor Stefan Schuck presents international composers who specialize in choral composition and whose works inspire new choral sounds.
Ko Matsushita, born and raised in Tokyo, is a choral conductor and also a famous composer for choral music. His works are performed all around the world. His compositions vary widely, ranging from works based on traditional Japanese music, Masses, motets, to etudes for choirs. › See Edition
›› Works by Ko Matsushita at Carus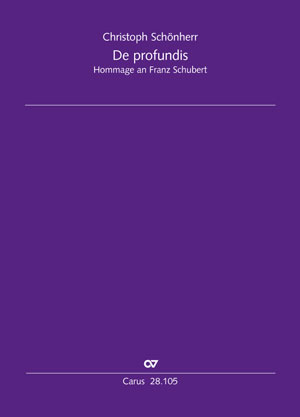 CONTEMPORARY MUSIC
Christoph Schönherr: De profundis
De profundis arose from Christoph Schönherr's intense study of the last years of Franz Schubert's life, and refers to the great Romantic with its subtitle of "Hommage". Passages from Psalm 130 are contrasted with musical quotations from Winterreise. Der Wegweiser in particular is heard in the orchestra, and increasingly pushes forward into the flow of the composition, questioning the psalm text sung by the choir.
In a concert, the work could be programmed with Schubert's Mass in E flat major, for example. The orchestral scoring is also identical (except for the trumpets required in the Mass).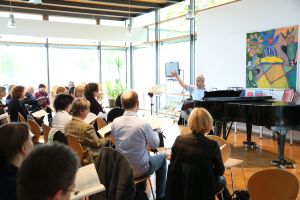 CARUS ON TOUR
Upcoming Events
The most important dates at a glance:
07.09.–09.09.2018, Congrés international des chefs de chœur, Paris
14.-16.09.2018, Kyrkomusiksymposium, Uppsala, Schweden
26.–30.9.2018, Hannover Bundeskongress Musikunterricht
We look forward to seeing you there!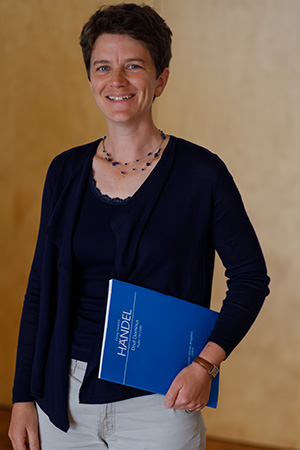 FAVORITE WORK
Dixit Dominus by Handel
Every month a member of the Carus team introduces his or her favorite work, whether it be a choral piece, a CD, a songbook or an instrumental work. The recommendation for September 2018 was contributed by deputy chief editor Julia Rosemeyer.
› My Favorite Work